0.4kg bone-in pork chops
Coarse salt
ground black pepper
1 tablespoon cooking oil
2 tablespoons unsalted butter, melted

3 sprigs thyme
4 cloves garlic, minced
1 pinch salt
Lemon wedges
Step 1
Season both sides of the pork chops with salt and ground black pepper. 
Step 2
Heat up a skillet on medium-high heat. Add the cooking oil, melted butter and thyme. Pan sear and cook the pork chops for about 3 minutes on each side, or until the surface turns light golden brown. 
Step 3
3. Add the garlic to the skillet. Continue to flip the pork chops around and saute the garlic until light brown. Add a pinch of salt. Remove the pork chops from heat and serve immediately with lemon wedges. 
Super tender meat that will just fall off the bone.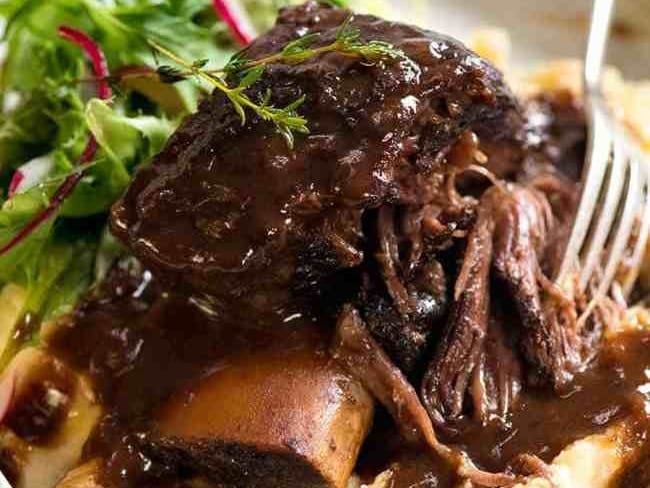 Perfect for a large dinner or a Sunday lunch with guests.