We have all heard the tagline on T.V. (if you haven't then you have been living under a rock!)
It comes as no secret that adding pork into your diet comes with an array of benefits. Whether you're a novice home cook, a crazy foodie, a restaurant enthusiast, or you are just trying to get your budding brood to be healthier…pork deserves a special place on your fork.
After all, pork is one of the most popular meats on this globe, and for good reason too. Not only because it is finger lickin' good, but it also comes with a variety of preparation opportunities…oh and did we mention its good for you?  
At Silvestro Butchers, we have jotted down 10 reasons why pork needs to be on your fork, pronto!
We all need zinc and selenium – pork offers healthy doses of this!
If you prepare your pork right, lean cuts of pork are just as lean as chicken (#mythbusting)!
Low on your protein intake? No problem! Pork happens to be high in protein, and as we know, protein is important for muscle building and keeping organs healthy.
Add vitamin B12, vitamin b6, thiamine, niacin, selenium, zine and phosphorous to the list, as pork brings this into your life in plenty.
Oh, and it's a good source of riboflavin and potassium (all good stuff that your body NEEDS).
Pork is trans fat-free, meaning the fat content of pork varies. It is mainly made up of saturated and monounsaturated fats.
If you freshly cut your pork, it is naturally low in sodium.
Your body needs iron. The iron in pork is easy for the body to absorb!
Pork contains a few bio-active meat compounds that your body benefits from. These include, creative, taurine and glutathione.
It takes good, and the opportunities are endless with how you can prepare it.
Folks: Let's not forget pork on our forks!
Are you ready to add more pork to your diet? You can shop our pork belly here, and our pork loin chops here. On top of that, you can impress your family over Christmas and New Year, with our amazingly delicious garlic butter pork chops' recipe. You can view that recipe here.
Before starting your master chef moment, be sure to refresh your memory by reading our advice on how to cook like a butcher would, we have discussed it in our article. Your pork dishes will be the talk of the neighbourhood, you can thank us later!  
Be sure to pay us a visit in our Osborne Park butcher store before Christmas!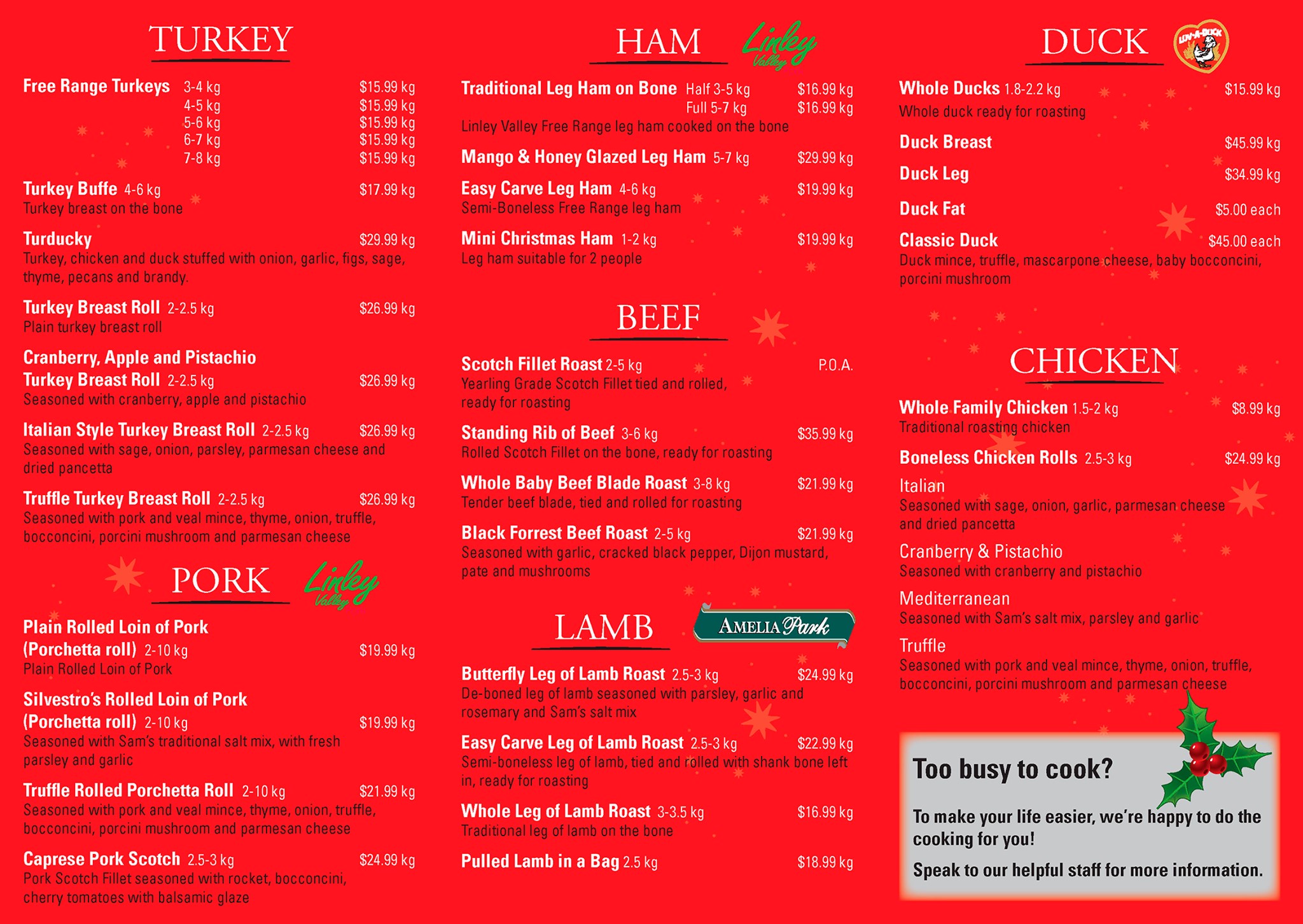 From Sam Silvestro and all our staff at Silvestro Butchers we wish you and your loved ones a very safe and wonderful day. Merry Christmas!