Let's set the scene. 
You are hosting your gathering with loved ones in Perth. It's a carnivorous night. Everyone loves eating a generous plate of meat; all curated from their favourite local Perth butcher. Of course, the room's category favourite is the Braised Beef Short Ribs in Red Wine Sauce. 
So, for the night's special occasion, braised beef short ribs are EXACTLY what you prepare…. the meats courtesy of your favourite local butcher, Silvestro Butchers.
As you prepare for your guests to arrive in the evening, you are out of ideas for what delicious side dishes to serve with your ribs. 
Not to worry, because your friends at Silvestro Butchers are here to help you with our go-to list. Let's go!
#1 Corn fritters 
Everyone knows that corn and ribs are like PB & J! They simply go together. When you prepare corn fritters to go with ribs, that's a match made in heaven. Sturdy fritters make the ideal complement for sticky ribs. Consider them the perfect sponges for braised rib juices.
#2 Easy apple coleslaw 
Packed with punch, or should we say, packed with crunch? For those rib lovers who are craving crunch with their ribs, consider apple coleslaw (yum!). This sweet slaw delivers with carrots, cabbage, red bell pepper, and apples. The freshness of this dish makes it an excellent choice for pairing with braised beef ribs.
#3 Mashed potatoes with horseradish 
A classic side dish that is set to NEVER go out of fashion. Serve your delicious, mashed potatoes with braised short ribs, and watch with delight as this side sops up the gravy. The horseradish will cleanse the palette and offer a feast for the senses (not just your mouth!).
#4 Kimchi salad
Serve short ribs alongside a spicy kimchi salad, and watch the delight in the eyes of your guests. A kimchi salad is made with shredded cabbage and green onions, tossed in a dressing prepared with ginger, garlic, soy sauce, vinegar and olive oil; this is a tasty and healthy salad for those who love a little tang.
#5 Green bean and feta salad
Cut through even the fattiest piece of beef with a salad doused in a vinaigrette and topped with feta. Green bean and feta salads are fresh, and firm, embellished with sweet onion. 
#6 Thyme roasted Brussels sprouts with fresh cranberries 
Turn boring Brussels sprouts into a sophisticated side dish by combining earthy thyme, sour cranberries, and sweet maple syrup. This will complement the tastes that come from your ribs, offering a new angle to your cuisine experience.
#7 Collard greens 
Is there ever such a thing as having meat without collard greens? We don't believe such a scenario should exist, which is why it had to be mentioned, last but not least! This sweet, and smoky classic makes a good plate of ribs, into a GREAT plate of ribs. The complex flavour of the dish allows it to be paired even with the richest of braised beef ribs. 
Ready to buy the best event-worthy, delicious meat from your favourite local butcher in Perth?
A stick-to-your-ribs kind of meal is about to be the talk of your gathering! Now that you have sorted the side dishes, get ready, because Silvestro Butchers are here to serve the meaty goods. Ribs will forever be worth cooking – chat to our team of local Perth butchers today. You can shop our beef ribs here.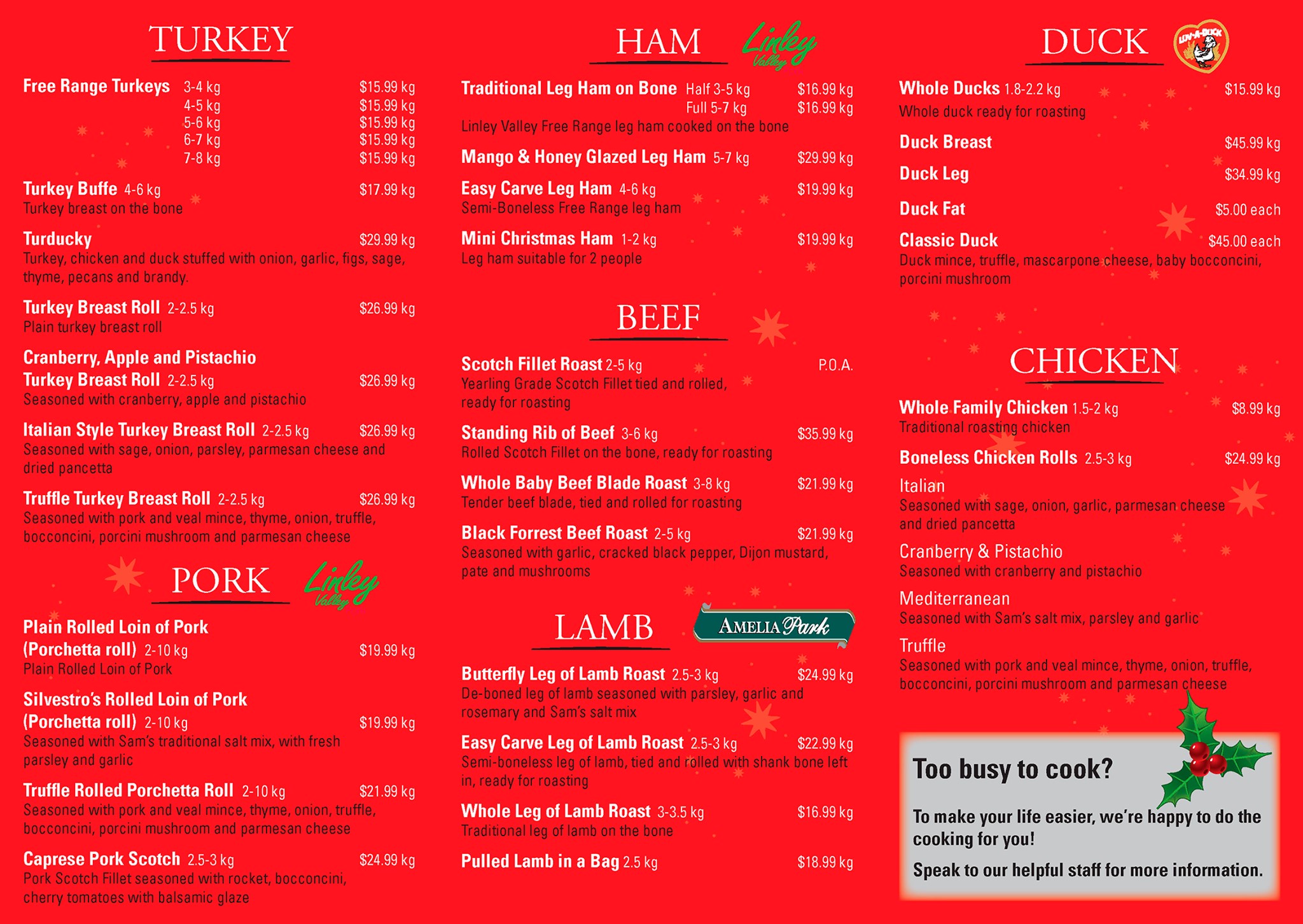 From Sam Silvestro and all our staff at Silvestro Butchers we wish you and your loved ones a very safe and wonderful day. Merry Christmas!