Chicken  is one of the most versatile and sought-after meats a person can cook.
This meat can take on a plethora of flavours incredibly well, and is a great base for some of the world's most renowned recipes.
Before we get into the article, we wanted to touch base on the benefits of eating chicken:
Protein: This one goes without saying, chicken is a highly sought-after meat for its protein content.
Healthy bones: Rich in several minerals like phosphorus and calcium, that helps keeps bones healthy. You can also find selenium in chicken which has been known to cut the risk of arthritis.
Relieves stress: Tryptophan and Vitamin B5 are both found in chicken and are great for reducing stress!
Promotes heart health: Vitamin B6 plays an important role in preventing heart attack, and can be found in chicken.
We cannot emphasise enough the value in being an informed meat shopper, as it's important to consider aesthetic indicators of freshness. We have listed 3 things to consider when buying your chicken.
The appearance and aroma
 As a rule of thumb, fresh chicken should have a pinkish colour. Avoid meat that exhibits visual damages, such as bruising or tears in the skin.  This can affect the chicken's freshness and quality. It is important to note that chicken needs to be plump; when you press against it, the meat should be relatively resilient, and should resume its shape after 5-10 seconds. A good indicator of freshness is the aroma – is it clean and neutral? If so, you are in the clear.
Package liquid
Does your chicken come with excess liquid pooling in the package? That's not the best sign! Avoid this scenario when acquiring your chicken meat. Any excess liquid in the packaging is typically the result of the water immersion process that is commonly used to cool chickens to a safe temperature.
Find chicken that is already trimmed
The trimming and deboning process of chicken can be tedious if you decide to do it at home. It requires very diligent food safety practices to prevent contaminating kitchen surfaces and utensils. We recommend that you look for chicken that's already been trimmed so you don't have to worry about it.
Are you ready to stock up on your weekly amount of healthy, quality meats in Perth? Then pay Silvestro Butchers  a visit. Alternatively, you can browse our online store here, and also get some dinner time inspiration by viewing our recipes here! Otherwise, we look forward to seeing you in store!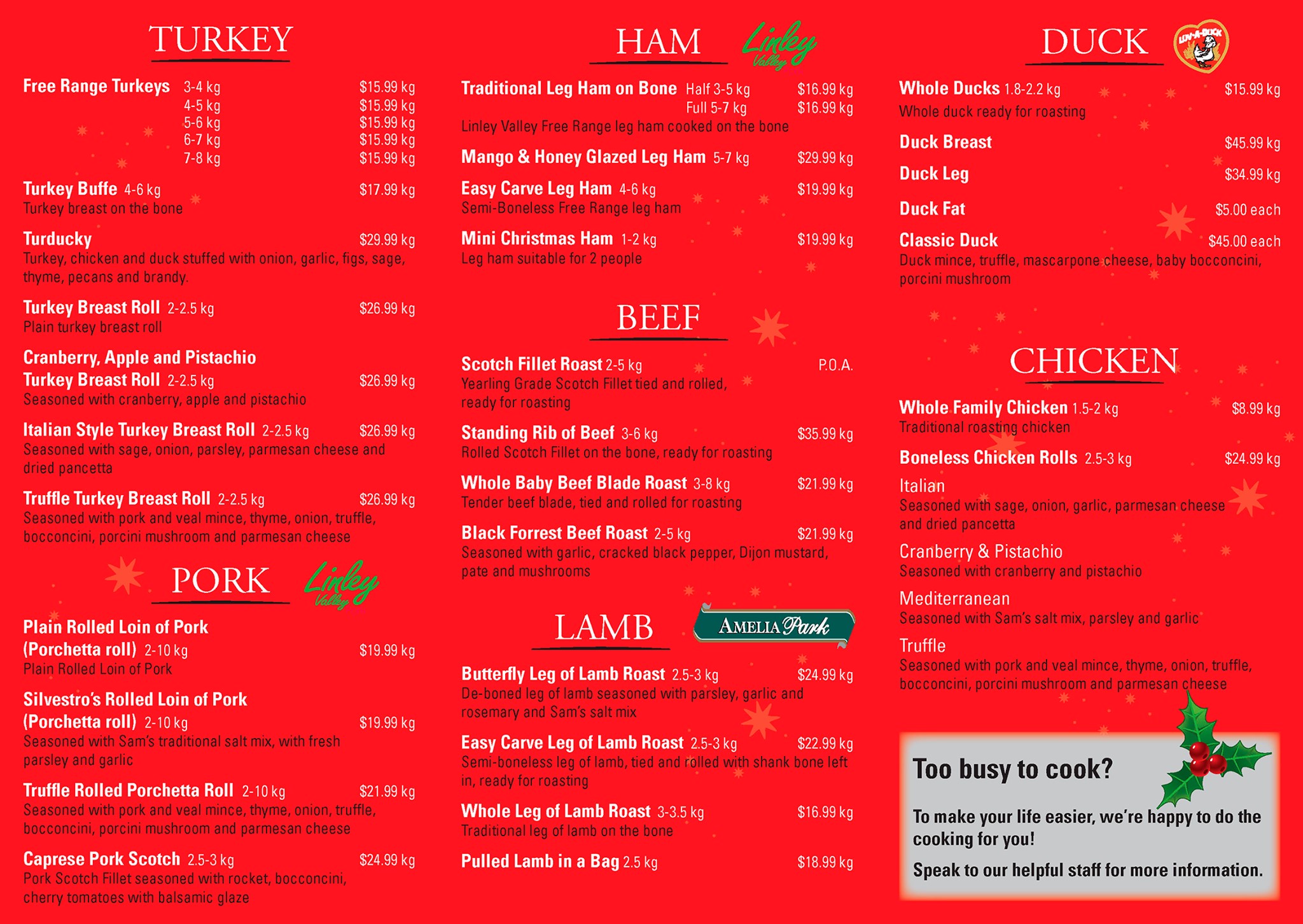 From Sam Silvestro and all our staff at Silvestro Butchers we wish you and your loved ones a very safe and wonderful day. Merry Christmas!