Did you know that when it comes to Aussie meat consumption, there's one type of meat that is a clear winner, winner?
That's right! Chicken is the meat that we Aussies eat the most. And with chicken breast being the healthiest cut, it's no wonder that it flies out the butcher shop (*winks* lame dad joke intended)!
But if there's one thing our expert team at Silvestro Butchers is frequently asked, it's how to cook chicken breast without it drying out.
Because the chicken breast is such a lean cut of protein, it needs to be cooked in a way that respects this.
So, we've put together a couple of tips and the three best cooking methods – pan-seared, baked and poached – to ensure you enjoy the moistest, most lip-smacking, flavourful chicken breast every time.
But first things first, with a couple of tips from the pros to get you going:
Just before cooking, remove your breasts from the fridge and bring them to room temperature to allow even cooking.
Choose smaller breasts over the huge ones. They have a better flavour and cook more evenly.
For an even cook, gently pound out your breast so it's of an even width all across its length. Go easy though, you don't want to end up with minced meat.
Let the meat rest after cooking, to allow the flesh to reabsorb the juices – keeping it tender and moist.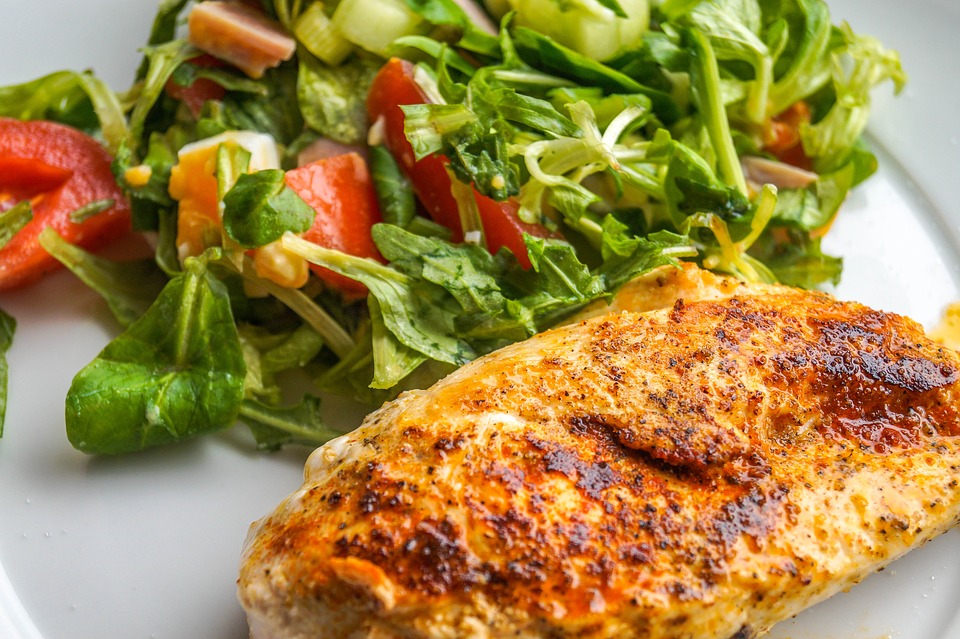 How to pan-sear chicken breast
First, bring your meat to room temperature. The timing will vary depending on the year, but be careful in the summer, when a chicken can spoil quickly. With this in mind, 15 minutes out of the fridge is usually fine.
Find yourself a heavy-based frying pan, such as cast-iron, stainless steel or a non-stick. Preheat for a few minutes on medium-high while seasoning the chicken breast. Use salt and pepper, or a spice rub, whichever is favoured.
Add a splash of cooking oil with a high smoke point, such as grapeseed, to the pan, and when it is hot, lay the breasts in the pan and DO NOT TOUCH for four minutes. This will allow a lovely crust to form while cooking. After four minutes, flip the breast and cook another three to four minutes depending on thickness, again refusing the temptation to move it.
Once cooked, remove from pan and allow to rest for three minutes before slicing.
How to oven-bake chicken breast
Rub your chicken breast with a blend of olive oil and your favourite spice blend. Place on a foil-lined baking sheet and place in a 230C oven for 15-18 minutes.
Use a thermometer to test the thickest part of the breast at the 10-minute mark of cooking and leave it there before placing back in the oven. Once it reaches 68.3C, your breast is done. Remove and allow to rest for 5 minutes before carving.
How to poach chicken breast
This is the best method when you want the moist and juicy chicken breast to shred into a salad or for sandwiches.
And it doesn't have to taste bland. You can pack in a lot of flavours by adding plenty of aromatics to the cooking water: such as lemon peel and slices, onion and garlic, bay leaves, sage, ginger, star anise or peppercorns.
Add your aromatic and chicken to a large pot and add water to just cover. Turn the heat on medium-high and when simmering, reduce to below a simmer, setting your timer for 10 minutes. If you don't do this, you could overcook and dry out your breast.
After 10 minutes, check your chicken with a thermometer. When the thermometer inserted in the deepest part of the breast reaches 68.3C, your chicken is perfecto!
For the experts on all things meat, please talk to our friendly staff at Silvestro Butchers in Osborne Park.